AI technology for your investments
Use a full set of tools that will allow you to maximize your experience in the financial markets.

LEARNING
Learn step by step how financial markets works. Improve your investment strategies and become a professional investor.

TRADING LEAGUES
Put into practice the knowledge learned and playing into virtual trading competitions. You can follow the best investors and know their strategies in real time.

ARTIFICIAL INTELLIGENCE
Thanks to the real-time monitoring and analysis of markets, the Artificial Intelligence engine is able to detect patterns, trends and buying / selling opportunities.
Learn from the best
Put into practice your stock market knowledge by executing virtual operations over any type of asset (stocks, forex, commodities, crypto, ETFs, funds..) and compete with other investors in an exciting league of traders.
You can also follow your favorite investors and copy in real time each and every one of the strategies they carry out.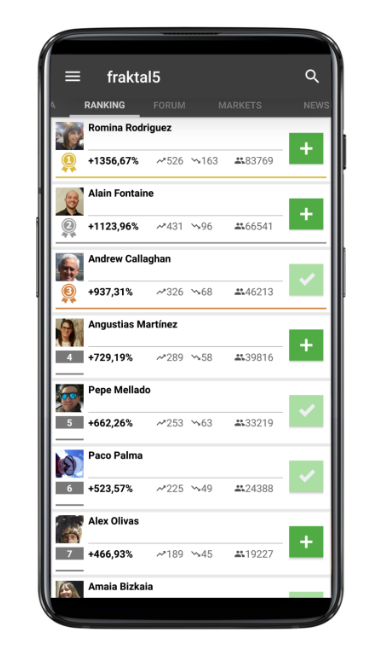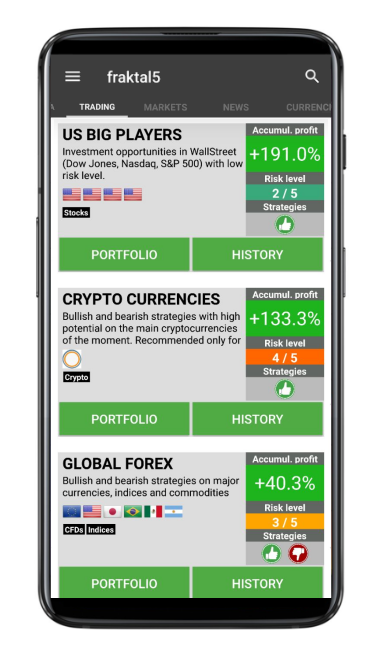 Check investment strategies
The fraktal5's Artificial Intelligence engine offers you various asset portfolios adapted to different investment profiles according to risk, time horizon, potential target, etc …
Through real-time analysis of financial markets, fraktal5 is able to generate buying and selling strategies over a multitude of assets (stocks, indices, currencies, commodities, cryptos, ETFs, funds) and markets.


The markets under control
Total access to the main global markets for stocks, forex, funds, ETFs, Crypts, etc … Thousands of quotes and detailed graphics that will allow you to study trends in the short, medium and long term and discover new investment opportunities.
You will be able to know in real time what the market sentiment of each of them thanks to the votes made by the users. A stock or market is bullish or bearish? Ask fraktal5!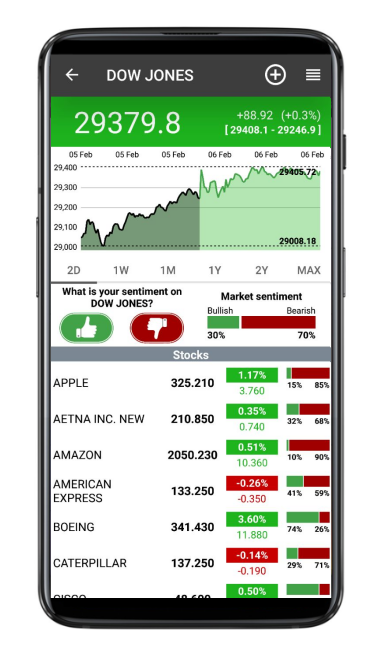 What our users have to say
It is a very useful and easy to use. fraktal5 allows me to follow the day-to-day financial markets and be informed in real time of everything that happens.
The trading buy-sell strategies generated by Fraktal5 have helped me find investment opportunities and maximize my profits on the stock market. Highly recommended.
Perfect for anyone who begins to invest. The competitions are very fun (and you can learn a lot tips) it allows you to meet very good investors and follow their investments.
Subscribe to our newsletter and get de latest updates first